WYCHAVON DISTRICT COUNCIL WIN LOO OF THE YEAR AWARDS TROPHY  
Wychavon District Council have been awarded the Overall Loo of the Year Awards Trophy in the 2020 Loo of the Year Awards. A regular annual entrant, the Council achieved ten Platinum and three Diamond award (the only local authority to achieve the ultimate Diamond grade) and were the first Local Authority to become the Overall Loo of the Year Awards winner since 2014. They were also awarded the Space to Change Toilet UK Trophy in a total of nine prestigious UK and National Awards for England. Due to Covid 19 restrictions on Events, the planned annual Loo of the Year Awards Event planned for 4th December was cancelled but the awards were presented to the Council in a ceremony at its council office.
Websitelinks.docx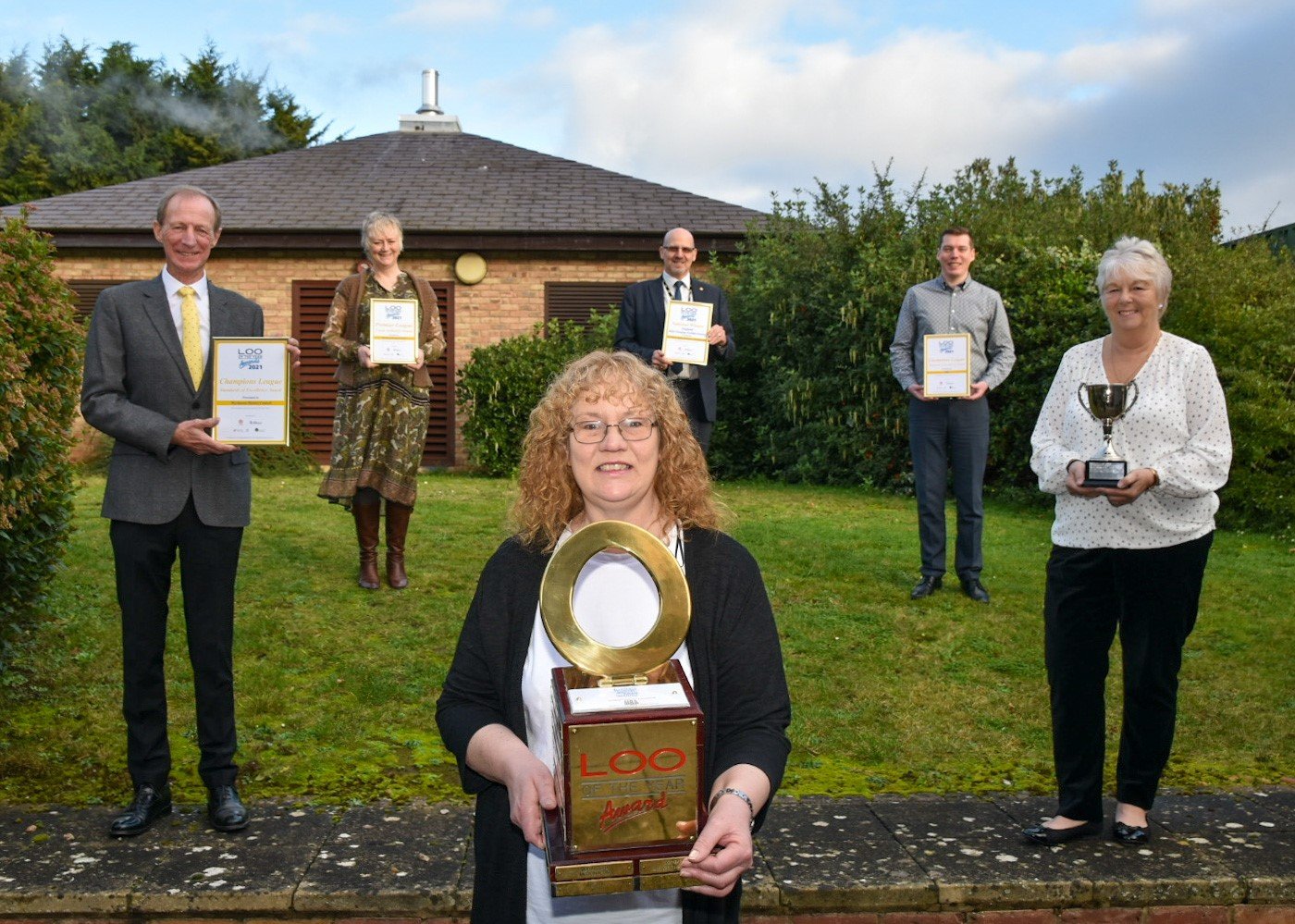 Awards Managing Director, Mike Bone quotes "Wychavon DC have entered Loo of the Year Awards for several years and won many National and UK awards. They are proud of their public toilets which include male, female. Baby Change, Accessible and multiple Changing Places/Space to Change facilities but not complacent and have further enhancements planned for 2021.Their high standards of washroom provision, cleaning and maintenance have been recognised with the ultimate accolade – the Overall Loo of the Year Awards Trophy."
In the 2020 Washroom Cleaner of the Year Awards, Axis Cleaning and Support Services were awarded the 2020 UK External Contractor Cleaning Team Trophy and Amenca, an Axis cleaner at the Ashley Shopping Centre Epsom, was awarded the Individual Washroom Cleaner of the Year Awards Trophy. JD Wetherspoon were presented with the In-House Cleaning Team Trophy.
Other 2020 Loo of the Year Award UK/Ireland trophies were awarded to the Wellcome Collection - Individual Categories Trophy and Changing Places Toilet Entries Trophy, JD Wetherspoon – Corporate Provider Trophy, McLean Restaurants T/A McDonald's – Accessible Toilet Entries trophy, Buttercrane Centre Newry – Baby Changing Facilities Entries Trophy, The Hideaway@Baxby Manor – Eco Friendly Toilet Facilities Trophy, Danfo (UK) Ltd – Public Toilet Entries Trophy and the Local Authority Entries Trophy, and the University of Surrey – Toilets in Education Trophy. The winners were selected from entries in sixty-one entry categories across all market sectors. All trophies were delivered to the winners personally (except Buttercrane in Northern Ireland) and presentations were made where possible subject to Covid 19 Restrictions.
Loo of the Year Awards thank all their entrants for their loyal support during this difficult year and look forward to assessing and recognising their washrooms once more in 2021.
Full details of the 2019 Awards results are available on the Awards website: www.loo.co.uk The next Loo of the Year Awards Event will be held on Friday 3rd December 2021, Covid permitting.