Toilet Attendant of the Year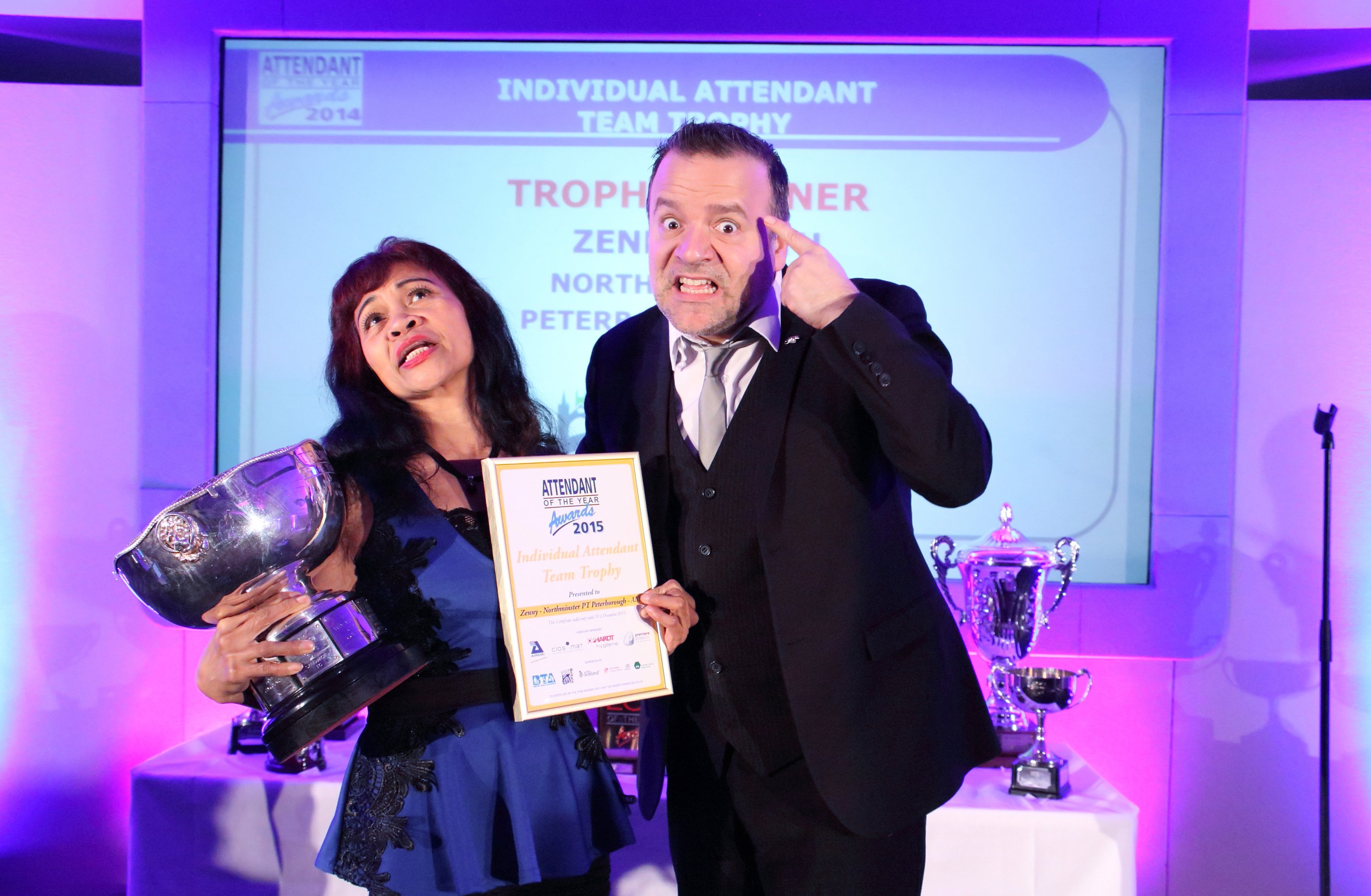 Zenny Smith, from Orton Malborne in Peterborough, is the proud holder of the title UK Toilet Attendant of the Year in the 2014 The Loo of the Year Awards, which started in 1987, "help focus the spotlight on 'away from home' toilets throughout the UK".
Ms Smith, who is the attendant at the Northminster Public Conveniences, attached to Peterborough City Market, said: "I'm very excited every day to clean the toilets for visitors."
The prize? A large trophy and a certificate, as well as the immeasurable reward of personal satisfaction.
The 56-year-old began the job in 2008 and said: "I enjoy my work, doing the best job I can and making people happy.
"I'm very happy to win and surprised as well. I keep looking at the trophy.
"I'm always cleaning, every part of the bathroom. I enjoy all parts of my job, even when it's cold."